FAQ
How to Download Digital Products, View and Save Receipt?
» Answer
1. After you choose products and payment is approved, you will get a "Printed" Receipt (Figure 1).
2. On the "Printed" Receipt, you can find "View product" Button (Red Color) (Figure 2).
3. After Clicking the "View product" Button, you be taken to Download page (Figure 3, just an example of one product including 3 video files). Here you will find the names of the video(s) you bought. To save the video files to your computer, click each "Download" button (Red Color) on the right side to save EACH file. Once the download finishes, make sure the video files work well. Congratulations! It is Done.If you want to save files to Dropbox, you can click the "Download all" Button. If you want to check and save the receipt, click "View receipt" Button (Blue Color).
4. After clicking the "View receipt" Button, you will be taken to a receipt page (Figure 4). You should save this receipt page for proof of payment. You can also save the link of this page for re-downloading in the future. By clicking the "View product" Button (Red Color), you will be taken to the Download page (Figure 3).
5. If a download fails, videos don't work, or you did not get a receipt email (sometimes it happens if your email server blocks the email), just email us (sino_wushu@yahoo.ca) with your information (your email, product names etc). We will re-send you the link to the receipt page. You can download files again by clicking the "View product" Button (Red Color) on the receipt page (Figure 4).
6. You may share your preferred product with your friends on your Tweet and Facebook accounts. Thank you very much for the help in promoting us!
» Show Less
How many times can I download files after I pay?
» Answer
When a customer purchases a digital product, they're automatically provided with download links and are also emailed download links to the file. The customer is allowed to attempt to download this file 5 times. After five times, the customer will have to enter the email address used when purchasing in order to get a new download link.
» Show Less
Is it safe to buy online?
» Answer
Yes, Payment is secured by SSL with 128-bit encryption, and processed with PCI Compliant service providers.
» Show Less
Do I need to have a account to buy products?
» Answer
No! We want things to be as simple as possible for you, so just pay for the product and be done with it.
» Show Less
What Methods of payment can I use to buy?
Why isn't my purchase downloading?
» Answer
There are a few reasons why a download may not be working. Here are the most common:
Downloading on Mobile DevicesAre you trying to download a file through the browser of your mobile device (phone or tablet)? Try not download in this way! Most of time, mobile browsers are not built for large downloads. Instead, try it in following steps:
Download the files to your laptop or desktop computer
Sync the files to your device. You can do this through iTunes, or My Computer, or whatever set-up your device requires
SpeedIt may be the case that your internet connection doesn't support downloading large files (when downloading big files, sometimes your ISP has a time out limit) such as the one you have purchased. You can call your provider to know more. You may find that sending the file to your Dropbox will be faster. Worst case scenario – we recommend finding a faster internet connection (for example, at a nearby university, library, or coffee shop).
Browser IssuesDownload service here supports all modern, updated browsers. Try to find out if your browser is up to date. Older browsers are not only more prone to errors, but they are less safe to use (i.e. they are more easily hacked).
ExtensionsIf you have extensions or add-ons running – such as Adblock, Ghostery, etc. – your ability to download larger files might be impaired. If you temporarily disable those features, then refresh the download page, the download may work better.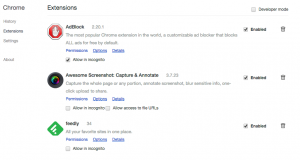 By going to the Settings menu of your browser, you will be able to disable your extensions. In Chrome, click Chrome > Preferences, and then Extensions to get to this page:
For Firefox, click Firefox > Preferences > Extensions
For Safari, click Safari > Preferences > Extensions
For Internet Explorer, click Tools > Manage Add-Ons > Show and select the add-ons you want to turn off.
» Show Less
Try Membership: subscribtion!
Try 2