Compact
Taichi, Anywhere!
Sometimes there is not enough room to exercise the longer routines.  These compact routines are one way to solve this problem.  These routines are designed for exercise in areas as small as 4 feet by 4 feet or 7 feet by 7 feet.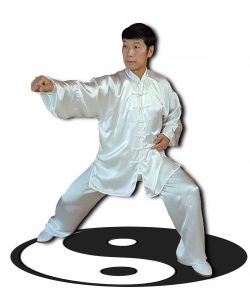 There are 3 levels of routines.  The primary level Compact 6 Form (Level 1) and the Intermediate level Compact 12 Form (Level 2) have soft movements that are chosen for their multiple appearances in the traditional long routine, Old Form 1 (74 movements).  The advanced level Compact 16 Form (Level 3) consists of soft and hard movements with explosive power.
For these 3 routines, several versions are available explaining each move in detail. Also available are "Follow Me" videos showing the forms with minimal detail so you can do the forms non-stop.
Specific versions are available for your devices, including PC & Mac, iPad, Apple TV, iPhone, iPod, Android Tablet and smart Phones & smart TVs.
You may choose different routines below:
All price is in Canadian Dollar (CAD)