DVD
With DVDs, it is very convenient to choose from the Main Menu a specific movement to learn and exercise. Views from all four sides allow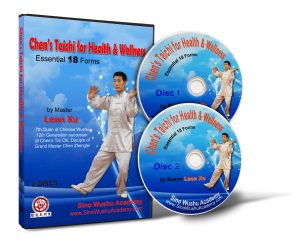 you to see details otherwise hidden as Master Leon Xu turns.
Each set of DVDs contains many videos with extended teaching materials including videos for Basics, Warm Ups, Spiral Rotations and Routines etc. in just one package. Also the bonus "Follow Me" videos in regular and Mirror Image will help you to practice the routines.
You have two ways to purchase the DVDs of your choice. You may choose Free Shipping and have them delivered to your doorstep worry free. Or you may choose to Pick Up the DVDs of your choice directly from the locations shown below.
Currently, DVDs are only available in Canada (All price is in Canadian Dollar (CAD)).
You may choose different ways below to buy:
---
Pick Up Areas and Information: